Abigail Y. Murray CPA, LLC, is proudly dedicated to serving her clients with the best financial solutions to fit their businesses' needs and goals, and one way she can provide support to our clients is by offering QuickBooks training for your entire staff.
No matter if you run a small to medium-sized business or are an individual looking for a little financial organization, our dedicated McAllen CPA can sit down with you and give you the personal attention you need to learn a skill that can help you simplify your finances.
Training only takes less than a day, and your entire team will be able to learn everything they need to know about QuickBooks.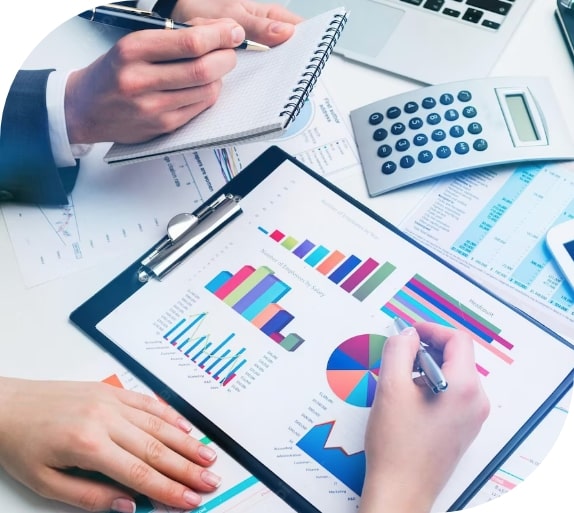 What is QuickBooks, and How Does It Work?
QuickBooks is an accounting software program that small businesses use to keep an accurate record of your daily transactions, payroll, and sales management. You can even invoice your customers, pay out your bills, make financial reports, and even file taxes with this innovative software.
It is the perfect tool for any small or medium-sized business and can help organize all of your important financial records and statements, as well as generate accurate business reports, all in one place.
Of course, seeking out the services of a seasoned virtual chief financial officer like Abby would be more of a benefit than solely relying on QuickBooks as businesses' finances are complicated and require a trained eye on your numbers, no matter what size your establishment is.
A Comprehensive QuickBooks Training Program Will Designed For Your Needs
Accounts Payable
Accounts Receivable
Check Register Use
Completing the Workflow From Sales to Deposit
Creating and Developing Reports
Entering Vendors
Financial Statements
Invoicing
Navigation and Overview of QuickBooks
Payroll
Recording Customer Credit Lines
Transactions
Since we so firmly believe in helping our clients to the best of our abilities, you can still contact Abigail Y. Murray CPA, LLC for any of your questions regarding QuickBooks, even after you've completed your training! Let our qualified McAllen CPA teach your entire staff this skill that can greatly benefit the financial backbone of your business.
A comprehensive QuickBooks training program designed by expert VCFO and CPA.