Abigail Y. Murray CPA, LLC offers a variety of valuable resources that can be accessed easily at any time on this page.
Take a look through the forms available below and reach out to us at (956) 800-5600 if you have any other tax questions or concerns.
State Tax Forms At Abigail Y. Murray CPA, LLC, we know that your time is valuable. That's why we want to offer you the ability to quickly print out your tax forms without the need to step into our office.Click on the links below to download and print all the forms yo need. Additional Employee Tax Forms Abigail Y. Murray CPA, LLC, prides itself on providing high-quality assistance in a timely manner. For your convenience, located below are our links to a number of necessary forms your employees may need. W4 The W4 is one of the most important forms you'll ever see as an employer. Your W4 determines how much taxes you owe every pay period, as well as how much you will get back. Click here to get your 2020 W-4 tax form now. I-9 The I-9 is used to verify the identity and employment authorization of individuals who are hired for employment in the United States. Click here to receive a copy of it.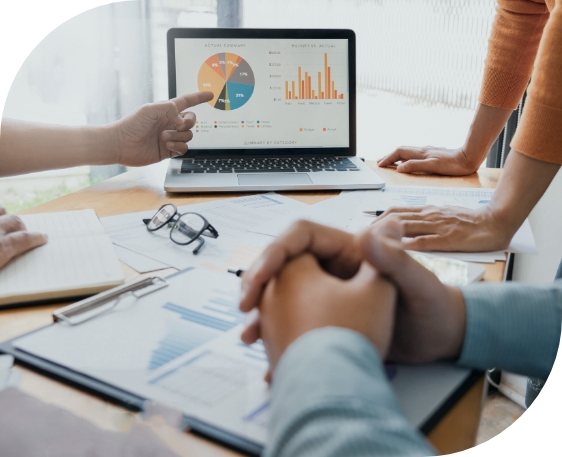 The publications listed below are located on the IRS Web site and require Adobe Acrobat Reader to view. Visit the Adobe Website to install the latest version of Acrobat Reader.
Publication 1
Your Rights As a Taxpayer
Publication 3
Armed Forces' Tax Guide
Publication 15
Circular E, Employer's Tax Guide
Publication 15A
Employer's Supplemental Tax Guide
Publication 15B
Employer's Tax Guide to Fringe Benefits
Publication 17
Your Federal Income Tax
Publication 51
Circular A, Agricultural Employer's Tax Guide
Publication 54
Tax Guide for U.S. Citizens and Resident Aliens Abroad
Publication 80
Circular SS – Federal Tax Guide for Employers in the U.S. Virgin Islands, Guam, American Samoa, and the Commonwealth of the Northern Mariana Islands
Publication 225
Farmer's Tax Guide
Publication 334
Tax Guide for Small Business
Publication 463
Travel, Entertainment, Gift, and Car Expenses
Publication 501
Exemptions, Standard Deduction, and Filing Information
Publication 502
Medical and Dental Expenses
Publication 503
Child and Dependent Care Expenses
Publication 504
Divorced or Separated Individuals
Publication 505
Tax Withholding and Estimated Tax
Publication 509
Tax Calendars
Publication 510
Excise Taxes (Including Fuel Tax Credits and Refunds)
Publication 514
Foreign Tax Credit for Individuals
Publication 515
Withholding of Tax on Nonresident Aliens and Foreign Corporations
Publication 516
U.S. Government Civilian Employees Stationed Abroad
Publication 517
Social Security and Other Information for Members of the Clergy & Religious Workers
Publication 519
U.S. Tax Guide for Aliens
Publication 521
Moving Expenses
Publication 523
Selling Your Home
Publication 524
Credit for the Elderly or the Disabled
Publication 525
Taxable and Nontaxable Income
Publication 526
Charitable Contributions
Publication 527
Residential Rental Property (Including Rental of Vacation Homes)
Publication 529
Miscellaneous Deductions
Publication 530
Tax Information for First-Time Homeowners
Publication 531
Reporting Tip Income
Publication 534
Depreciating Property Placed in Service Before 1987
Publication 535
Business Expenses
Publication 536
Net Operating Losses
Publication 537
Installment Sales
Publication 538
Accounting Periods and Methods
Publication 541
Partnerships
Publication 542
Corporations
Publication 544
Sales and other Dispositions of Assets
Publication 547
Casualties, Disasters, and Thefts
Publication 550
Investment Income and Expenses (Including Capital Gains and Losses and Mutual fund Distributions)
Publication 551
Basis of Assets
Publication 554
Older Americans' Tax Guide
Publication 555
Community Property
Publication 556
Examination of Returns, Appeal Rights, and Claims for Refund
Publication 557
Tax-Exempt Status for Your Organization
Publication 559
Survivors, Executors and Administrators
Publication 560
Retirement Plans for Small Business
Publication 561
Determining the Value of Donated Property
Publication 570
Tax Guide for Individuals With Income from U.S. Possessions
Publication 571
Tax-Sheltered Annuity Programs for Employees of Public Schools and Certain Tax-Exempt Organizations
Publication 575
Pension and Annuity Income
Publication 583
Starting a Business and Keeping Records
Publication 587
Business Use of Your Home (Including Use by Day-Care Providers)
Publication 590-A
Contributions to Individual Retirement Arrangements (IRAs)
Publication 590-B
Distributions to Individual Retirement Arrangements (IRAs)
Publication 595
Tax Highlights for Commercial Fishermen
Publication 596
Earned Income Credit
Publication 597
Information on the United States-Canada Income Tax Treaty
Publication 598
Tax on Unrelated Business Income of Exempt Organizations
Publication 600
State and Local General Sales Tax
Publication 721
Tax Guide to U.S. Civil Service Retirement Benefits
Publication 850(EN-SP)
English- Spanish Glossary of Tax Words and Phrases
Publication 901
U.S. Tax Treaties
Publication 907
Tax Highlights for Persons With Disabilities
Publication 908
Bankruptcy Tax Guide
Form 911
Request for Taxpayer Advocate Service Assistance
Publication 915
Social Security and Equivalent Railroad Retirement Benefits
Publication 925
Passive Activity and At-Risk Rules
Publication 926
Household Employers Tax Guide
Publication 929
Tax Rules for Children and Dependents
Publication 936
Home Mortgage Interest Deduction
Publication 938
Real Estate Mortgage Investment Conduits (REMICs) Reporting Information
Publication 939
General Rule for Pensions and Annuities
Publication 946
How to Depreciate Property
Publication 954
Tax Incentives for Empowerment Zones and Other Distressed Communities
Publication 957
Reporting Back Pay and Special Wage Payments to the Social Security Administration
Publication 969
Health Savings Accounts and Other Tax-Favored Health Plans
Publication 970
Tax Benefits for Education
Publication 972
Child Tax Credit
Publication 974
Premium Tax Credit (PTC)
Publication 1212
Guide to Original Issue Discount (OID) Instruments
Publication 1345
Handbook for Authorized IRS e-File Providers of Individual Income Tax Returns
Publication 1544
Reporting Cash Payments of Over $10,000
Publication 3402
Taxation of Limited Liability Companies
Publication 4557
Safeguarding Taxpayer Data — A Guide for your Business
Form 8839
Qualified Adoption Expenses
Form 1040
U.S. Individual Tax Return
Form 1040ES
Estimated Tax for Individuals
Form 911
Request for Taxpayer Advocate Service Assistance
Form 941
Employer's Quarterly Federal Tax Return
Form SS-4
Application for Employer Identification Number (EIN)
Form W-9
Request for Taxpayer Identification Number (TIN) and Certification
Form W-2
Wage and Tax Statement
Form W-7
Application for IRS Individual Taxpayer Identification Number
Form 4506-T
Request for Transcript of Tax Return
Form 9465
Installment Plan Agreement Request
Form 1096
Annual Summary and Transmittal of U.S. Information Returns
Form 1099-B
Proceeds from Broker and Barter Exchange Transactions
Form 1099-S
Proceeds from Real Estate Transactions
Form 1099-MISC
Miscellaneous Income
Form 1120
U.S. Corporation Income Tax Return
Publication 911
Request for Taxpayer Advocate Service Assistance
Form 1120-A
Request for Taxpayer Advocate Service Assistance
Form 1120-S
U.S. Income Tax Return for an S Corporation
Form 1065
U.S. Return of Partnership Income
Form 7004
Application for Automatic Extension of Time To File Certain Business Income Tax, Information, and Other Returns
Form 1040
Individual Income Tax Return
Form 1041
U.S. Income Tax Return for Estates and Trusts
Form 4868
Application for Automatic Extension of Time to File U.S. Individual Income Tax Return
Form 5498
IRA Contribution Information
Need a document that isn't listed above? Let Abigail Y. Murray CPA, LLC help you find what you need.